Web Design, Development & Graphic Services
Do you need a web designer & developer to build your new website, blog or e-commerce site? Maintain or update an existing site? Implement SEO strategies to improve your Google ranking?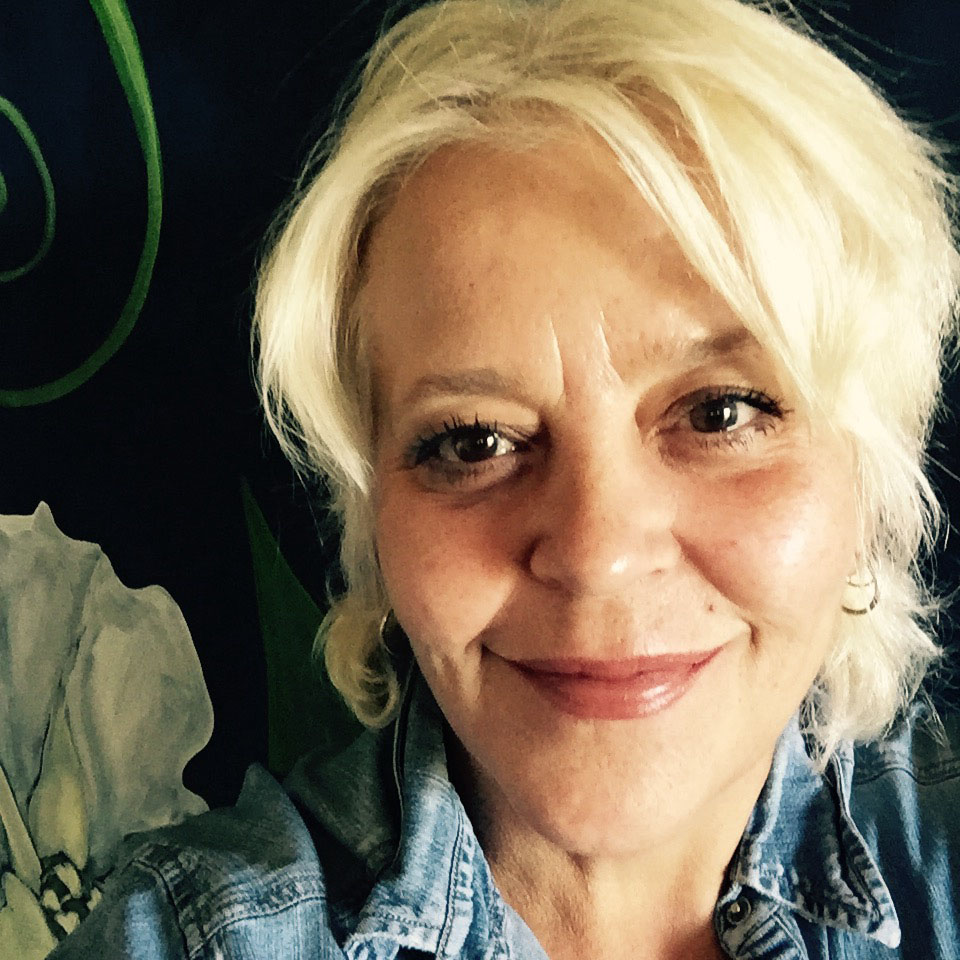 Hi, I'm Nancy-Jayne.
An experienced webmaster and graphic designer for over 10 years, I provide creative professional solutions for all your web-related projects.
I'm based in Switzerland, birthplace of the Helvetica font, but thanks to technology I work remotely worldwide. Read more to find out about my philosophy and pricing for the freelance web design, development & graphic services I offer.
I use the services of Nancy to build and design my websites for more than 10 years. As the technology has evolved, we have adapted the site to the most current standards and are currently in the fourth version. Each time, Nancy's proposals for aesthetics and technical improvements have allowed us to interact with our customers in accordance with the trends and values ​​of my brand that I wanted to represent in my site. A strategic approach and our common attention have also allowed us to always be well referenced with search engines. Also, the sites were designed at my request so that I can intervene independently by adding the new collections and updating texts, and this aspect is very well adapted and user friendly. I am very satisfied with our collaboration, as can be demonstrated by my loyalty to Nancy!
The important components of all websites are design, structure, content, communication, aesthetics, interactivity and usability. The philosophy and methods I use to develop websites are listed below.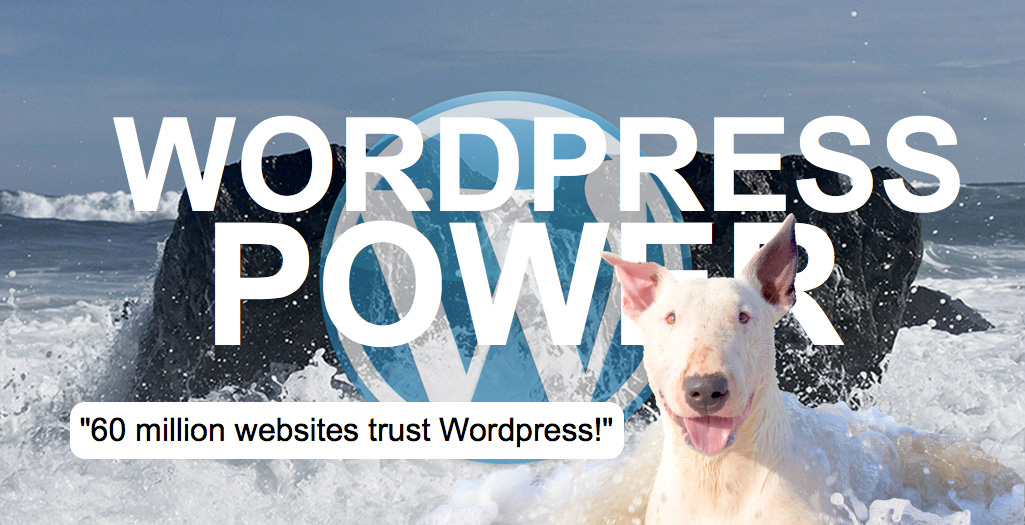 Not so many years ago, webmasters wrote HTML code by hand and clients needed to call on us for even the most minor updates. Then CMS (content management systems) were developed and became the trend, so webmasters were able to build websites on these systems which give clients the ability to perform updates and manage their sites themselves in order to save time and money. Today there are a few major players in the CMS arena – WordPress is one of the CMS giants, and the engine I specialize in and use for the development of all new sites. Websites now need to be 'responsive' and adapt across a wide variety of devices from desktop, to Ipad to mobile. They need to have unlimited functionality from business presence, to portfolios, to e-commerce stores. They need to have a user friendly back-end interface that is easy for clients to manage. Properly developed WordPress sites deliver all this and more.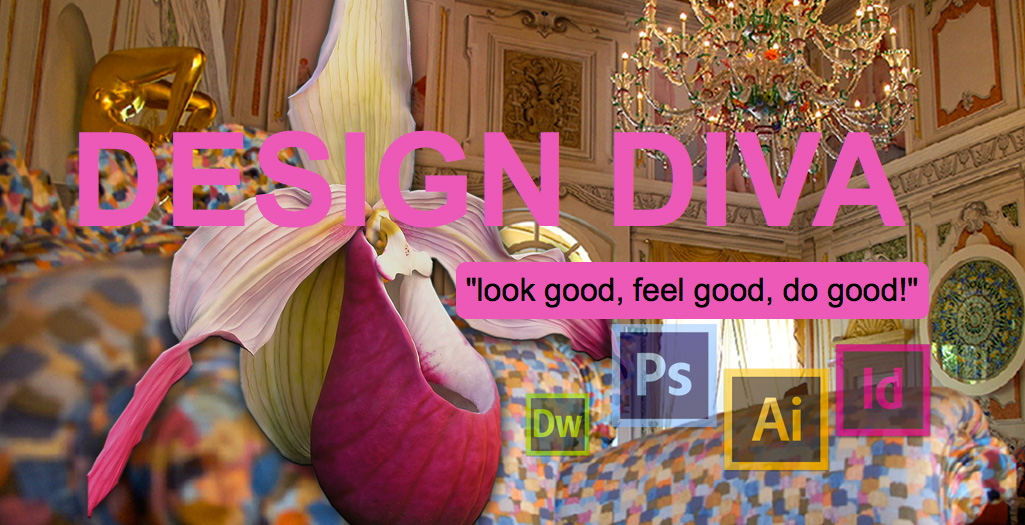 It's all about first impressions… studies have shown that people decide to stay or click away from a website in a matter of seconds, so your site needs to be engaging and looking it's best at all times. Websites are primarily appealing in a visual way. A good website uses a cohesive color palette, a beautifully designed logo, images that are of high quality, creative use of fonts and well organized data. Many people that want to build a new personal website need a logo, photo images to be bought or shot, selected and/or retouched, and a general style direction that best exemplifies their image. Businesses with a clearly defined graphic chart need a designer that can seamlessly respect and apply their existing corporate guidelines to web. With solid experience in CSS, the Adobe Suite (Photoshop, Illustrator etc), many years in the advertising industry and an international flair, I can help your website 'look good, feel good, do good'.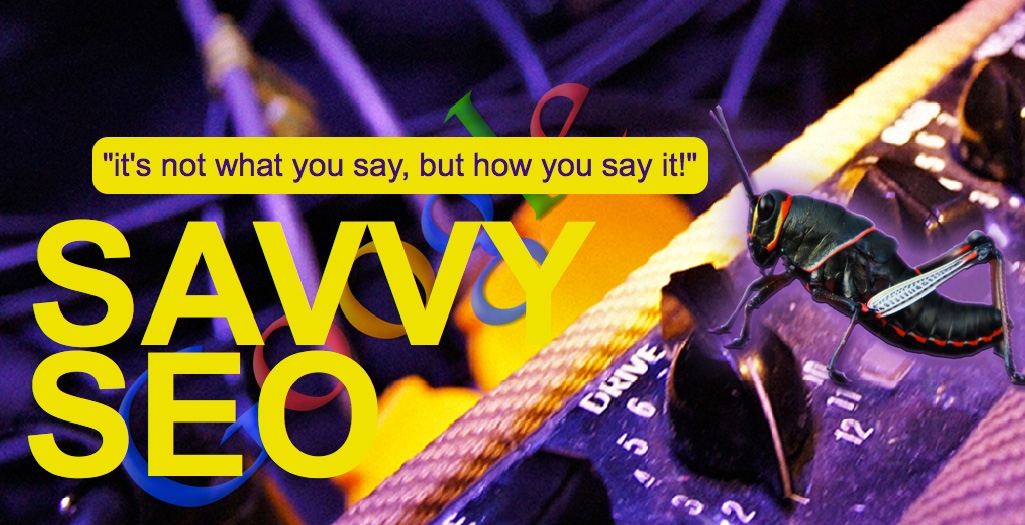 Many people ask me "Why is my website not on page one of Google?" for such and such a term, and I reply "Do those terms appear verbatum in your website headlines and texts?". Ranking well on search engines is a mystery as well as a science – there is no guarantee where Google and other search engines will place you, but there are basic rules to be employed in your search engine strategy that usually deliver excellent results. I tell my clients that before they begin writing any of the website texts they should make a list of keywords that most accurately describe themselves or product, and words that they think people would use to search for them on the web. Who, what, when, where… These words or phrases are then used strategically within the site headlines and texts. No need to embellish or exaggerate, just be smart and honest – Google has an excellent B.S. meter and will penalize you if they think you are manipulating the system.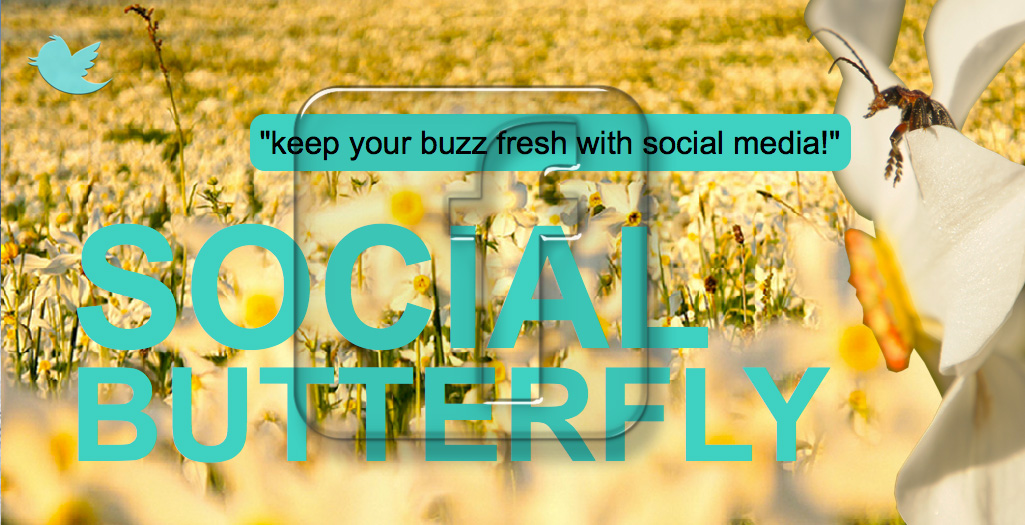 Facebook, Twitter and other social media are very important in presenting a cohesive interactive web presence; hence, I highly recommend integrating social media to most websites. If you have a website, your social media image and graphic content should be aligned for better recognition and branding, and I can assist with ensuring that. Social media marketing is a powerful tool and here to stay, so it's only logical to use it to your best advantage. 'Keep your buzz fresh with social media!'
Gathering visitor data via a newsletter sign up form is another great way to interact with your visitors. I use Mailchimp to create branded email templates for my clients to easily communicate their newsletters and to manage their growing email database mailing lists.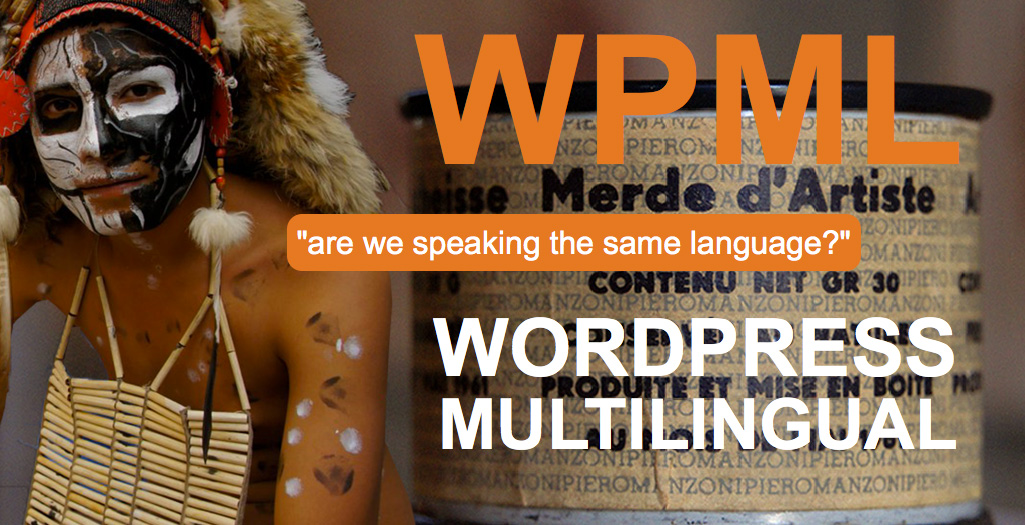 It's not called the world wide web for nothing! As technology increases so does our connection to the farthest reaches of the globe. Many of my new website builds require multilingual functionality. I'm a tri-lingual (English, French & Spanish) citizen of the world and can help you create a multilingual website using WPML or Polylang/Lingotech, WordPress plugins that simplifies the task. 'Are we speaking the same language?'
The only real way to know how your website is performing is to analyze your traffic. I implement Google Analytics & Yoast SEO on all my website builds. With Google Analytics you can see over time in stunning detail how your site is attracting visitors. The results are often surprising!
Yoast is an indispensable WordPress plugin which helps to verify that every element of your pages are optimized for the search engine robots, from titles and texts to image tags and more… It makes SEO fun actually. In a perfect world your website would rank on page one, but if it doesn't – no worries! Google Analytics shows you exactly where you may need to 'fine tune' your strategies.
Google takes into consideration the amount of time your site has been live. Older established sites are considered 'authorities' because they have stood the test of time and will naturally rank higher, so you must be patient when launching a new site and not expect immediate results.
Google appreciates when you keep your website 'fresh' and add new content, which is one reason why many professional sites include a blog page. Your site will also benefit greatly from other reputable sites linking to yours.
There are many considerations in search engine optimization but it all boils down to having a strategy to get the results you desire.
The time required to consult with the client + configure server & databases + install WordPress, theme & plugins + define design parameters & page layouts + create & organise content + construction & testing + train users in the admin interface + any additional needs = the final price tag of a website.
Every professional website, blog or e-commerce needs a domain name and hosting server plan. Think of it as the domain name is your web name and address, and the hosting server as the web home at that address where all your data is stored. Yearly hosting runs approximately $100 USD/CHF a year with usually one domain name included. I use and recommend Bluehost based in the United States, and Infomaniak in Switzerland.
The WordPress engine is completely free open source code, however all WordPress sites use 'themes' which determine the layout and capability options of the website. If you are on an extremely tight budget there are free themes available, however they usually look 'free' as in 'you get what you pay for' and may not have advanced options. I recommend using a Premium WordPress theme and can advise you on it's selection. Premium themes cost ballpark between $50 – 75 USD. My favorite theme as of this writing is called Avada and cost $60- USD.
Plugins are another component of a WordPress site which enhance functionality and interactivity. There are many free plugins which can accomplish most tasks for most websites; however sometimes a premium paid version of a plugin might be necessary. For example an e-commerce site might require a specific functionality that only a premium plugin could provide. They are usually quite reasonably priced from $20 – 50 USD.
After a detailed analysis of your needs & requirements I provide a cost and completion time estimate. After we come to agreement the work begins. For new websites, the initial phase of my work consists of configuring the databases and domain name on your server, installing WordPress and the theme, and installing the SEO, Analytics and other plugins.
Next comes the actual site build… Most non-developers do not realize the amount of work and substantial time investment that goes into developing even a basic site or blog : client meetings and consultations, determining content, design, photos, structure, layout styles, functionality, browser compatibility, testing and launch. Webmasters work hard for the money!
Beyond the start-up investment for your domain name and hosting server costs, the final price of your website is determined primarily by your needs, requirements and your vision of how you would like your website to look and perform. For example:
Do you already have content & design elements such as logo, high quality images and texts? Keep in mind that in low to medium budget websites, it is the clients responsibility to provide the logo, site images and texts, otherwise there are additional costs for graphics creation, photography and copywriting.
How big does the site need to be? Does it need to be multilingual? Is it an e-commerce with calls to action? Naturally a 10 page, 3 language e-commerce site would cost more than a simple one page website or blog with a contact form.
How comfortable are you with technology, and how much DIY time do you realistically have available to invest in the site build? If you feel at ease with computer programs, in that you could build the majority of the site yourself after I have set up the technical part, then my charges would be minimal.
All websites have different requirements and therefore must be estimated in detail after the client briefing describing their particular needs,
Website pricing is not an exact science and includes many variables. The pricing tabs below describe my approach to estimating the cost and completion time of a project.
Before I build a Blog, Website or E-commerce, the client must obtain hosting, domain name(s) and theme which requires an initial investment of approximately 100 – 200 CHF/USD.
Hosting & domain name : 100-125 CHF/USD
WP Theme 0-75-CHF/USD
I can help guide you through the process of acquiring these online which is very easy – takes about 15 minutes. If you already have a hosting plan in place, then you may only need to acquire a free or premium paid theme.
This level of pricing is perfect for DIY types that are able and willing to be fully invested in the development of the site, and who need my expertise on an 'as required' basis to help get kick-started. The main consideration in this price range is if you have the time to invest and if you are comfortable and confident using computers.
500- CHF/USD will afford you only the technical setup of your project : configuring domain name(s) and email addresses on the server, WordPress & Theme installation, Google Analytics And Yoast SEO plugins installation, a starter page template and one hour of training to use the WordPress Admin. Any additional requirements or training sessions are billed hourly as freelance.
Clearly in this price range clients must be prepared to do the majority of the site building, which for computer literate people is not very difficult using a drag and drop editing system and user friendly interface. If you are not familiar with web interfaces there is a learning curve in which you may need to watch a few tutorials to fully grasp the capabilities of your site and how to implement them via the admin.
Completion time for projects that fall within the DIY price range of between 500- 2000 CHF/USD is between 1 – 7 days, depending on my calendar availability; target start and completion dates will be defined in the price estimate.
If in addition to the basic setup, you need extra page templates, font selection, photo or portfolio galleries, basic design parameters, or a slideshow header, contact forms, mailing lists,and so on; these items can be added a la carte to your project estimate. However if you need all that and more, it would indicate your needs are probably suited to the next level of pricing suitable for most small to medium websites.
The majority of my clients fall somewhere in the range of 2000- 5000 CHF/USD which affords you a shiny new blog, small business website or existing website redesign that may include common functionalities such as :
A content or image slider, photo gallery, blog and a branded design.
Basic search engine optimization strategy and configuration of  Yoast SEO and Google Analytics.
Social Media, Contact Form and Mailchimp integration.
Training remotely via Skype so that you understand the admin interface and can make updates to your website with ease.
Clients in this category should be prepared to provide their logo and branding specifications, photos, videos, and copy. If you need a bit of additional help in these areas, for example custom graphic design such as a logo creation, photography, copy-writing etc, we can discuss your requirements and determine all costs in advance.
Completion time for projects that fall within the price range of between 2000 – 5000 CHF/USD is between 14 – 28+ working days, depending on complexity and my calendar availability. Target start and completion dates will be defined in the price estimate.
*With a few exceptions, this price range does not usually include e-commerce or data management
This range is for sites that require :
E-commerce & Logistics Support
Extensive photography, copywriting, design and SEO services
Very large websites & blogs
Sites requiring considerable data management
Multilingual sites of more than 2 languages.
Completion time for projects that fall in the price range of 5000 CHF/USD + is between 1 -3 months, depending on complexity and my calendar availability. Target start and completion dates will be defined in the price estimate.
Freelance fee of 75 USD/CHF per hour : This is my standard rate for 'hired gun' web development services, graphic design (for example : logo design photo retouching etc.), website maintenance, instruction and consulting.
* WordPress puts website management, updating info, images and data in the hands of the client for the most part, however technology changes occur frequently and rapidly, so unless the client is a technical whiz, the client will still need the services of the webmaster to perform technical updates to the 'system' which is beyond the realm of normal updating. Usually these technical updates are a great opportunity for the webmaster to do an overall check-up on site performance, design integrity, google analytics and SEO ranking. Technical updates to WordPress sites ideally should be performed every six to twelve months and usually do not require more than a few days work from the webmaster.
* Keep in mind that websites have a shelf life. The website built 6 years ago using Flash animations is virtually useless today as Flash is obsolete and doesn't work across the range of new generation portable devices. Remember VHS videos and 8track cassettes? Relics! If you have an old website that still uses Flash, my advice to you is to build a new responsive site ASAP! Consider that your website presence may need a complete site overhaul to adapt to new trends every 2-5 years.
If you would like know more about my freelance web design, development & graphic services, have a question or comment, or wish me to review your needs and requirements for an estimate, please use the form to send a message.